There are no more items in your cart
Shipping

Free

Total

€0.00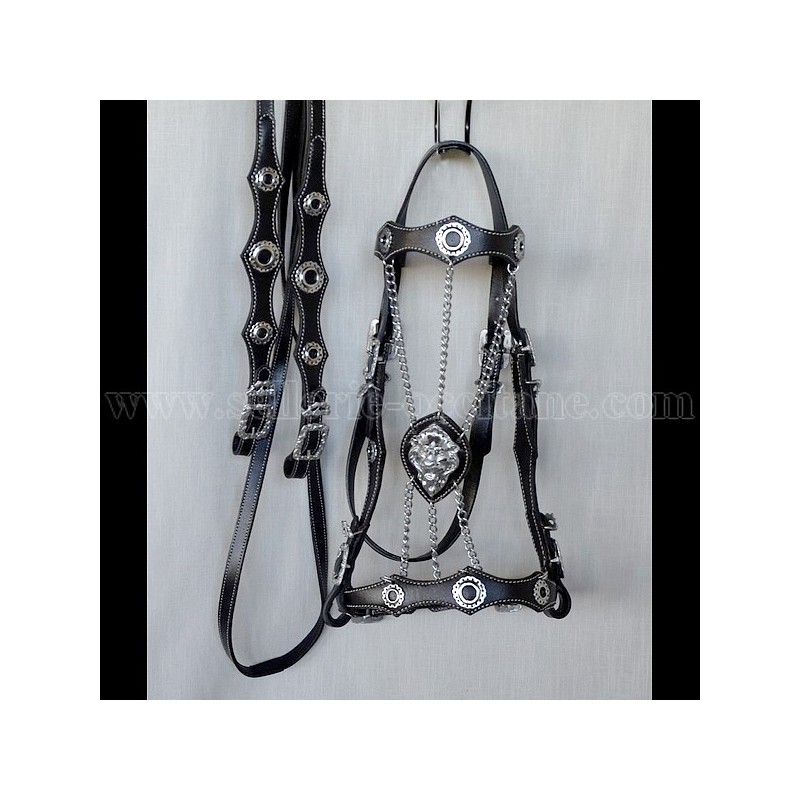  
Bridle LAHIRE
French company with 15 years experience
Secure payment
Shipping to France: 6€ - FREE from 250€
10€ to Belgium, Germany, Luxembourg and Netherlands. Other countries, see shipping page.
Bridle LAHIRE, sold with a leather matched pair of reins, bit sold separately. Végétable tanned leather. Buckles and cockades sewn by hand.
Measures
total length of the bridle from bit fixation to bit fixation: from 106cm to 126cm
Noseband turn of 56cm to 67cm
Breastplate LAHIRE, available in several colors.
 BY ORDERING ONLY, TIME: ABOUT 4 TO 6 WEEKS.
16 autres produits dans la même catégorie :
Prix
232,00 €
Prix de base
290,00 €
 EN STOCK
Prix
220,00 €
Prix de base
275,00 €
 EN STOCK
Prix
156,00 €
Prix de base
195,00 €
 EN STOCK
Prix
156,00 €
Prix de base
195,00 €
 EN STOCK
Prix
232,00 €
Prix de base
290,00 €
 EN STOCK
Prix
92,00 €
Prix de base
115,00 €
 EN STOCK
Prix
76,00 €
Prix de base
95,00 €
 EN STOCK
Prix
156,00 €
Prix de base
195,00 €
 EN STOCK
Prix
119,20 €
Prix de base
149,00 €
 EN STOCK
Prix
76,00 €
Prix de base
95,00 €
 EN STOCK
Prix
116,00 €
Prix de base
145,00 €
 EN STOCK
Prix
119,20 €
Prix de base
149,00 €
 EN STOCK
Prix
144,00 €
Prix de base
180,00 €
 EN STOCK
Prix
60,00 €
Prix de base
75,00 €
 EN STOCK
EN STOCK TAILLE CHEVAL DE TRAIT
Prix
144,00 €
Prix de base
180,00 €
 EN STOCK
Prix
116,00 €
Prix de base
145,00 €
 EN STOCK